It is great to be back making music with other people again.
We work under very special conditions, wearing masks as much as we can, getting tested every week. I feel privileged to be able to do what I do. Apologies for the rotated phots, somehow I could not figure out why they look this way :rolling_eyes: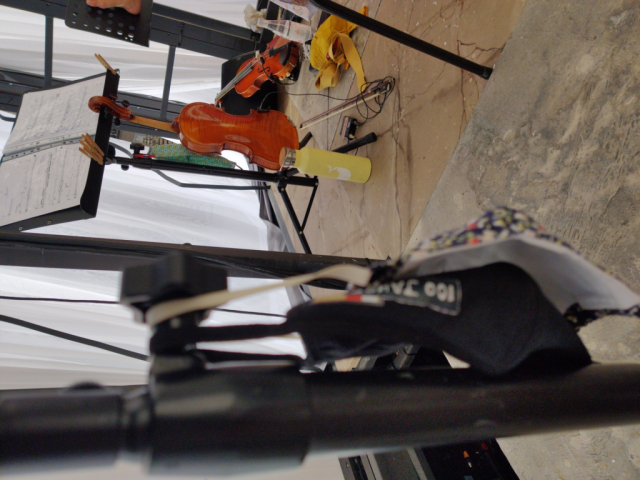 The Salzburg Festival is taking precautions to distance the audience from each other and us crew from the audience. As annoying as this is, at least it makes for a safe work environment.
It feels weird though, to play for half the audience:
We ended up playing the opening night inside. Moved at the last moment. Never mind the stress at the last instance. It turned out to be a very concentrated and energetic performance.
This post and all comments will also appear on my blog.