Water responds intuitively, follows its path even when there are obstacles and immediately afterwards regains its original state. When you improvise, alone or with others, music will take you places. When you respond intuitively, great things can happen. I wrote something along those lines in my last blog post on finalizing our upcoming album, called Mind Like Water.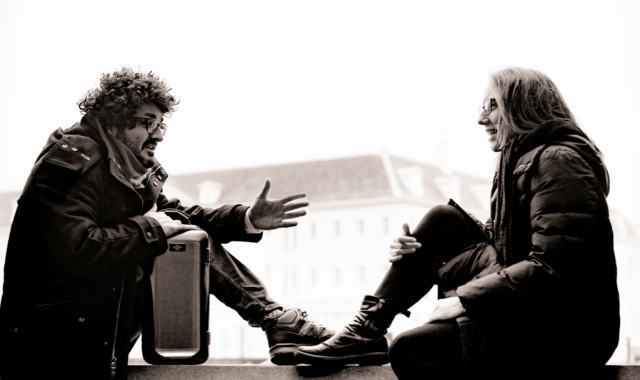 This is what making music feels like to me. There is a sort of trust – trust in the universe, in music, or in "the flow" – that will take you to this state of mind. But how do you establish trust in the universe, you might say? After all, we are cruising at high speed around a burning ball of hydrogen and helium, in the middle of freaking nowhere, on this tiny planet, which we are ready to destroy at any time.
Honestly, I don't have an answer to that. There is no recipe and no How-To. What I can say is that, trust in yourself is a first step. Trusting your sound, your breathing, the physical side of playing an instrument, and hearing the music coming out of your horn an instant before you play it. Trusting the people in you band to move along with you. Or to take the music elsewhere and come back later. Focus. Mind Like Water.
A lot has happened in the last week, zooming in to tweak the details: the title order is finished, we have a cover draft and we are making some minor changes in the mix at Feedback Studio Vienna. Finally all tunes have a title! Gasp! References are Shakespeare (The Tempest), Zen analogies and human communication. Pretty cool mixture, I must say.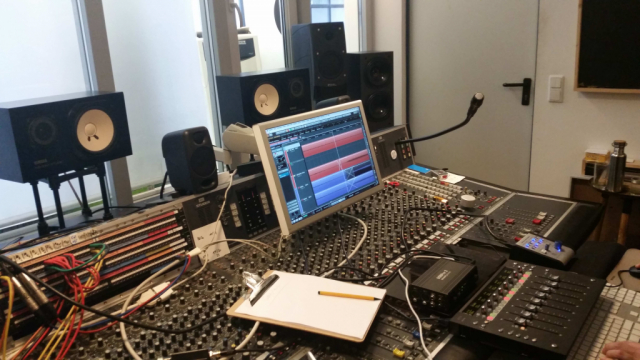 Oğuz made the beautiful cover draft. He is one of those highly skilled people, who can play an instrument at the highest perfection and be a graphical artist at the same time. Oğuz does most of the artwork for his projects himself, which I find very cool. You can find him on Instagram. If you are into Instagram.
The cover is still a draft, so I can not share it here, but the top picture will be on it! Michel Marang took the photos. Not only is he a great photographer, he is also an amazing classical clarinettist. All those gifted people involved in this production!
We had a lot of fun during the photo shoot. Our location happened to be the building in which the Conservatory of Amsterdam was located back in the day. I used to attend theory classes there. What a flashback.
I am sharing one more piece. It is quite different from Mind Like Water, our title tune. This one is called Wild Waves Whist.

Sophie Hassfurther: tenor sax
Oğuz Büyükberber: bass clarinet
#workinprogress #mindlikewater #music #jazz #mywork #zen #Shakespeare #communication
If you want to stay up to date, you might consider subscribing to my third-party-tracker-free newsletter by using the contact form on my website.
This post and all comments will also appear on my personal blog.
There is a follow up post.